Hydraulic Servo Valve sales service in Bangladesh
A hydraulic servo valve is a specialized control valve used in hydraulic systems to precisely control the flow and direction of hydraulic fluid to actuate hydraulic actuators, such as cylinders or motors. It is a critical component in hydraulic systems that require high-precision motion control, such as in industrial machinery, aerospace applications, and robotics.
Here are some key features and components of a hydraulic servo valve:
Spool Assembly: The heart of a hydraulic servo valve is the spool assembly. It consists of a precisely machined spool that moves within a cylindrical housing or sleeve. The spool has carefully designed flow paths and lands that control the flow of hydraulic fluid based on the input signals.
Feedback Mechanism: Hydraulic servo valves often incorporate a feedback mechanism to provide position or flow feedback. This feedback information helps maintain accurate control and can be used in closed-loop control systems. The feedback mechanism may consist of position sensors, such as LVDT (Linear Variable Differential Transformer) or potentiometers, or flow sensors for flow control applications.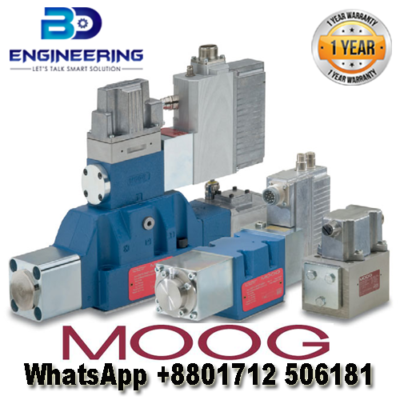 Electrical or Electro-Hydraulic Control: Hydraulic servo valves can be controlled using electrical or electro-hydraulic means. Electrical control involves providing an electrical input signal (e.g., current or voltage) to control the valve's position or flow. Electro-hydraulic control involves using a small hydraulic pilot pressure to actuate the main spool, which, in turn, controls the main hydraulic flow.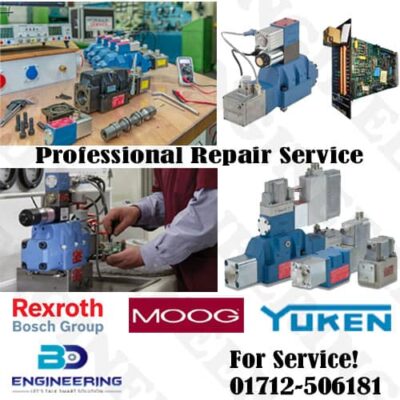 Proportional or Servo-Proportional Operation: Hydraulic servo valves can operate in proportional or servo-proportional modes. In proportional mode, the valve's position or flow is proportional to the input signal magnitude. In servo-proportional mode, the valve provides highly accurate positioning or flow control based on precise input signals.
Pressure Compensation: Many hydraulic servo valves include pressure compensation features to maintain consistent performance even in varying system pressures.
High Dynamic Response: Hydraulic servo valves are designed to provide high dynamic response and quick response times to accurately control hydraulic actuators in the industrial applications. They can achieve fast and precise control of position, velocity, or force, allowing for precise motion control in various industrial processes.
Hydraulic servo valves are critical components for achieving precise and responsive control in hydraulic systems. They enable high-performance motion control, accurate position control, and efficient energy utilization in various applications where precise control is essential.