Setex controller with PLC for dryer machine of washing & dyeing
Setex controller for dryer machine that is got form the ideal substructure for automation machinery parts and all kinds of engendering processes in an efficient field. This machine is also and dependable way. Our dryer controller utilizer-amicable, sets are specially designed for machine and the desired processes
Our experienced specialists precisely PLC, Fieldbus, and I/O modules, configure the Setex controller machines, to the desired functionalities of the machine.
we cover the gamut of equipment With software variants from single bobbin, our flexible process  contrivances for sample dyeing. To good-performance fabric dyeing machines 6 and more chambers liquor ratio dyeing machines.
Datasheet SECOM 777CE
SECOM no 777TCE
SECOM type 707CE
Feature of Setex controller for dryer machine BD
process visualizations Real-time.
Control quality by reproduction process.
Has additional functionalities.
machine extensions that is Enough flexible.
Central production management system.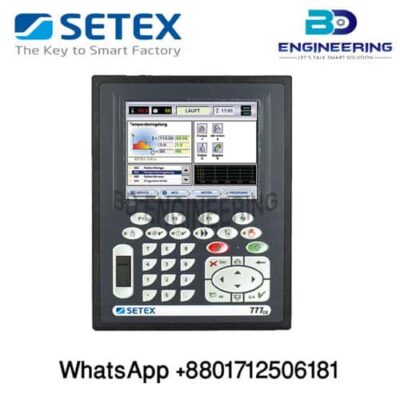 We are active 24/7 hours on online worldwide. Please visit our office for other interesting items. Please click here to download a pdf file of Setex controller-dryer of washing & dyeing in Bangladesh. For get a good service keep contact with us.