ANALOG INPUT SM 331
ANALOG INPUT Siemens S7-300-6ES7 331-7HF01-0AB0 8 AI SM 331. Standard products are available in stock that would be backed in terms and conditions. Submission of the material limit affording to RoHS instruction.
Special Feature of S7-300-6ES7 331-7HF01-0AB0 analog input

 

:
Available Voltage alarm system.
Suitable for isochronous mode.
improved bus cycle time for isochronous mode.
S7-300 6ES7 331-7HF01-0AB0 ANALOG INPUT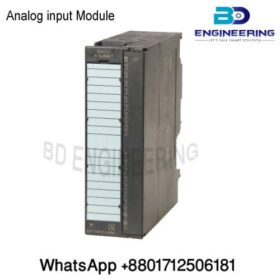 Product Information

Article Number (Market Facing Number)
6ES7331-7HF01-0AB0
Product family

SM 331 analog input modules

Product Lifecycle (PLM)
PM300:Active Product
Region Specific PriceGroup / Headquarter Price Group
231 / 231
List Price

Show prices

Customer Price
Show prices
Surcharge for Raw Materials
None
Metal Factor
None
Technical Data

Control Regulations of Export type
EAR99H
Standard lead time ex-works
85 Day/Days
S7-300-6ES7 331-7HF01-0AB0 ANALOG INPUT Net Weight (kg)
0,289 Kg
Packaging Dimension
12,80 x 15,00 x 5,00
Package size unit of measure
CM
Quantity Unit
1 Piece
Packaging Quantity
1
Additional Product Information

EAN
4025515070979
UPC
662643118063
Commodity Code
85389091
LKZ_FDB/ CatalogID
ST73
S7-300 INPUT Product Group
4031
Group Code
R151
S7-300-6ES7 331 INPUT Country of origin
Germany
RoHS directive
Since: 31.03.2008
Product class
WEEE (2012/19/EU) Take-Back Obligation
Yes