ABB I/O Terminal Unit TU531-Base for Digital–Analog Module TU515 screw and connector type of abb input/output card.
Firstly, This machine implement is a discussant and platform that will give you cost-efficacious, scalable. This module has additionally a very flexible automation solution with many advantages. Secondly, It is well able to design because it has control task configuration and intricate automated implementation methods.
Thirdly, One of its virtues with scalability achieves through a wide range of contrivances for design. A supplemental advantage is the flexibility of action in a single integrated part of the software. Cost-efficacy through sundry I / O modules, CPUs, communication interface modules, communication modules, and adjuncts are scarcely costly.
Determinate, it contains good quality visualization, amended functionality, comfortable operating system. A special advantage is a high performance in the networking capabilities of providing client solutions.
As a result, You can expect more recollection capacity. In conclusion, It has a very reliable and secure range that can be deployed ecumenically.
Specification of ABB I/O Terminal Unit TU531
There is Maximum Operating Permissible: 2000 m-m.

Mounting Position: Horizontal, Vertical possible with derating.

Mounting Type: DIN rail and panel mounting.

The Number of Analog Configurable I/Os: 00.

Primary Voltage: 24 V DC.

Net weight: 67.5 mm.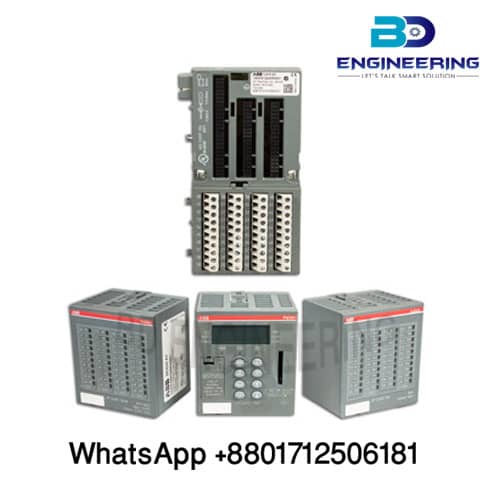 Digital-Analog Module additional information