Memory card Reader Support-CF-CARD price in bd | Flash Card | HMI Memory | PLC Memory. There have Compact Flash is called of (CF) Memory CARD this is Industrial Grade Swissbit Memory Size is 512MB | 1GB | 2GB | 4GB | 8GB. Specially support PLC Programming, HMI Memory Programming, IPC Programming, Micro Memory Card MMC, SD CARD for Industrial Automation Goods
Support to all Windows 10, windows 10 pro, windows 11 format FAT32, NTFS, SD Card Reader USB 3.0 High Speed for CF Memory Card Adapter for UDMA 7 Compact Flash UHS-I SDXC, SDHC, Micro SD, Micro SDXC, Micro SDHC Memory Stick MMC for Windows, Read 4 Cards At Once.
Memory card Reader Support-CF-CARD Price In BD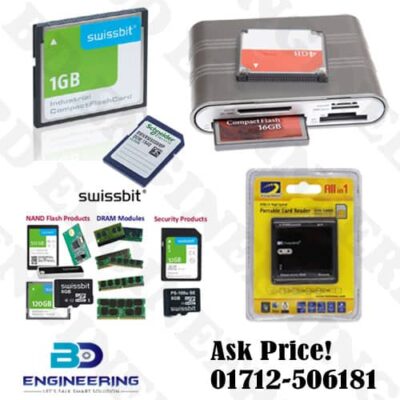 More About Card Reader Support
The Recollection Card Reader reads and indites 4 cards smartly and fortifies data transfer between cards. Preserve the effort of constant unplugging and re-plugging. More convenient and cost-efficacious
This card All computer systems which are Windows 10, 8.1, 7, Vista, and XP.