The 6ES7314-6CF02-0AB0 is a high-performance programmable logic controller (PLC) from Siemens. Designed to provide precise and reliable control for a wide range of industrial automation applications. With its advanced features and flexible design. This controller is the ideal choice for demanding applications that require fast and precise control.
At the core of the 6ES7314-6CF02-0AB0 is a powerful processor that delivers fast and efficient performance. Even when handling complex control tasks. With its 32-bit RISC processor and 192 KB of memory. This controller is capable of running multiple applications simultaneously, ensuring maximum productivity and efficiency.
Siemens 6ES7314-6CF02-0AB0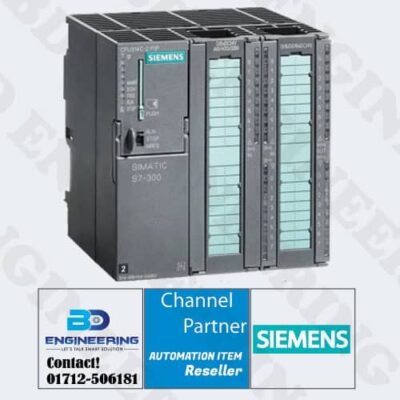 One of the standout features of the 6ES7314-6CF02-0AB0 is its modular design, which allows it to be easily configured and expanded to meet the specific needs of your application. With a variety of I/O modules available, it is easy to tailor the controller to meet the unique requirements of your automation system, ensuring maximum flexibility and efficiency.
In addition to its powerful processing capabilities, the 6ES7314-6CF02-0AB0 also features advanced communication and networking capabilities, including support for a wide range of protocols such as Profibus and Ethernet. This makes it easy to integrate the controller into your existing automation system, allowing you to take advantage of its advanced features without having to replace your existing equipment.
Overall, the 6ES7314-6CF02-0AB0 is an outstanding programmable logic controller that offers unbeatable performance, flexibility, and reliability. Whether you are working in manufacturing, process control, or any other industry that requires advanced automation capabilities, this controller is the ideal choice. So why wait? Contact us today to learn more about how the 6ES7314-6CF02-0AB0 can help you take your automation systems to the next level!. For more information contact us on our BD Engineering Solution Facebook page.
Our Other Products:
B&R CPU X20CP1382 Compact Controller CPU with C3 X20
314C-2DP 6ES7 314-6CF00-0AB0 Siemens PLC S7-300 plc sales in Bangladesh
SIEMENS PRODUCT_AUTOMATION SALES IN BANGLADESH
6ES7315-2AG10-0AB0 Siemens S7-300 price in Bangladesh
Siemens HMI 6AV2 123-2MB03-0AX0 | KTP1200 BASIC PANEL Sales price in BD