The Sick IME18-05BPSZC0S is a highly reliable and accurate inductive proximity sensor. Design to meet the demands of a wide range of industrial applications. With its advanced technology and robust construction. This sensor offers a superior level of performance and precision that is essential for industrial automation and process control.
The IME18-05BPSZC0S features a cylindrical shape and a compact size. Measuring just 18mm in diameter and 55mm in length. Its stainless steel housing is highly resistant to harsh environmental conditions such as dirt, dust, and humidity, making it ideal for use in harsh industrial environments.
This inductive proximity sensor operates on a non-contact detection principle, which means that it can detect the presence of metallic objects without making physical contact. It has a sensing range of up to 5mm and can detect ferrous metals with a high degree of accuracy.
More About Sick IME18-05BPSZC0S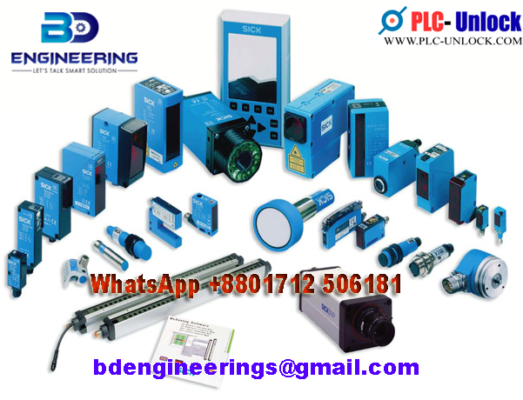 The IME18-05BPSZC0S also features a highly visible LED indicator that makes it easy to monitor the sensor's status and adjust the sensing distance. This indicator can be easily configured to display different colors depending on the sensing mode and the detection status.
Additionally, this sensor is designed to be easy to install and integrate into existing industrial systems. It has a standard M18 thread that allows for easy mounting onto machinery and equipment, and its two-wire connection makes it easy to connect to a variety of control systems.
Overall, the Sick IME18-05BPSZC0S is an excellent choice for anyone looking for a high-performance inductive proximity sensor that is both reliable and precise. Its advanced technology, rugged construction, and easy-to-use features make it an ideal solution for a wide range of industrial automation and process control applications. Follow our BD Engineering Solution Facebook page.
Our Other Products:
Panasonic Compact Photoelectric Sensor CX-442
GTB6-P1212-Photoelectric SICK proximity sensor PNP-NPN price in bd
SICK SENSOR WTB12-3P2441 | WT12-2P430, WLL12-B5181, WLL12-2P460
SICK KT5W-2P1116 | KT5 CONTRAST I-Mark Color Detect Sensor for Packaging machine